Development
Portwall Lane Car Park, Redcliffe Way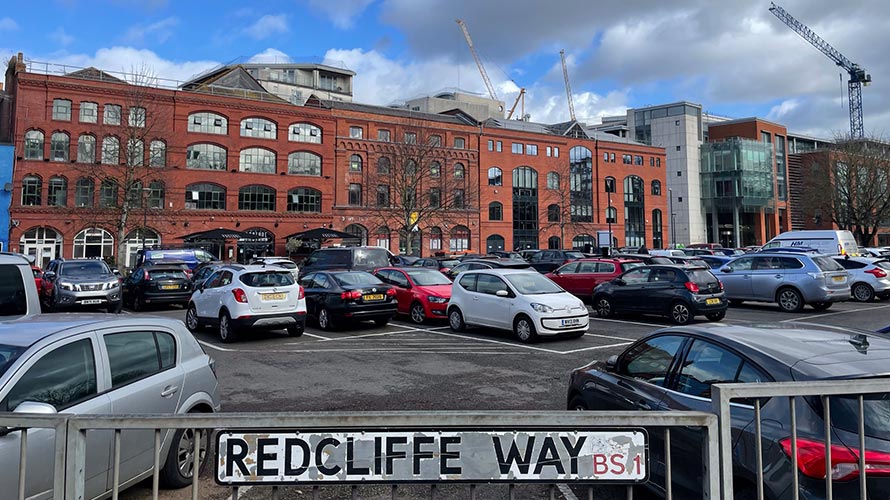 Status: Stage 2 of design competition

Location: Central, Bristol
There is a long-held aspiration to reunite North and South Redcliffe by creating a major mixed-use development and improved public realm and this site forms part of this overall vision.
In March 2022, Goram Homes and Bristol Housing Festival launched their second design competition asking entrants for inclusive and inspiring ideas for the Portwall Lane carpark, to the north of St. Mary Redcliffe Church. Four designs were shortlisted on the 10th of May, and the shortlisted group is now in stage 2 of the competition. The aim is to select a winner at the end of the summer.
Building sustainable communities
Goram Homes always aspires to exceed planning policy in terms of delivery of affordable homes. Across our current programme we have a target of delivering 48% of our homes as affordable homes as outlined in our Business Plan.
Our developments will include homes of different sizes for market sale, social rent and affordable home ownership.
The number of affordable homes and the tenure split shown in the graph reflects our Business Plan and has been estimated based on initial capacity studies and policy requirements. We will update all figures annually, in line with business planning, or when planning has been granted.
To find out more about affordable homes and tenures have a look at our FAQs.