News & Insights
Covid, Clarke and collaborations; a look back at 2020
By Stephen Baker, Managing Director, Goram Homes
Standing on the site of our first development at Romney House in Lockleaze in September this year was a surreal occasion. Joined by George Clarke, Britain's best-loved TV architect, the Mayor of Bristol, Vistry Partnerships and members of the press, it occurred to me in that moment how far we'd come, even under the most extraordinary of circumstances.
It goes without saying that 2020 was a challenging year and the property industry wasn't immune to the disruption. However, despite the unprecedented situation, I am proud that, at Goram Homes, we have been able to continue our work.
Working with Vistry Partnerships we plan to build 268 new homes at Romney House, a brownfield site in north Bristol, of which 55 percent will be affordable, and George is hoping to follow the project's development as part of a new TV series on Britain's affordable housing.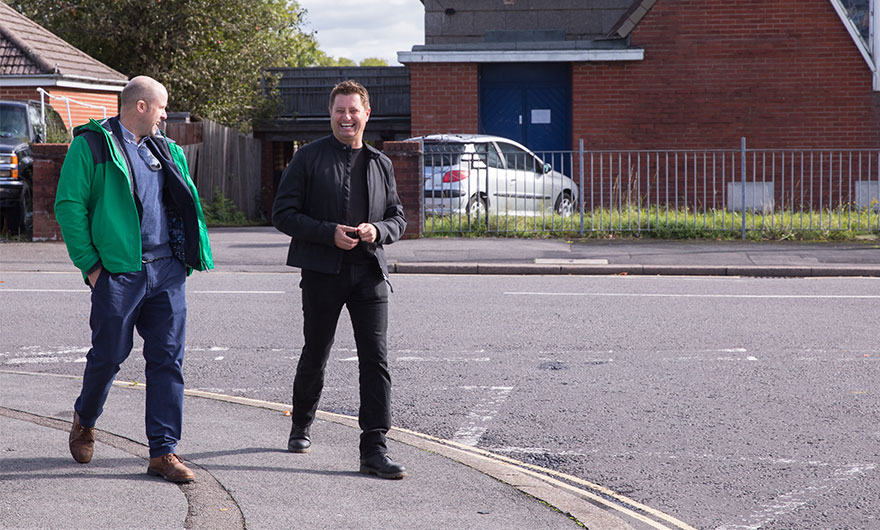 It's a milestone worth celebrating.
Since 2019 we have grown into a team of five – with most of that growth happening during the peak of the pandemic. I've hired new team members through online interviews and together, albeit virtually, we've navigated personal and professional upheaval with remote working and home schooling. We've hosted online public consultations, designed schemes with our partners on Zoom and held socially distanced press events.
Through national lockdowns we have worked exceptionally hard to progress our business plan and our pipeline of projects and I can confidently say we're in good shape as we look ahead to next year. In addition to the Lockleaze site, we're partnering with Hill to build over 150 new homes at Baltic Wharf, on Bristol's historic harbourside – 40 percent of which will be affordable housing.
Housing is Britain's great divide and the pandemic has shown us that what we all need, and what must be prioritised above all else, are homes that give us a sense of community, safety and security. These are core to our values and objectives and form the backbone of our business plan, which will go before Bristol City Council's cabinet in January.
Next year promises to be our busiest yet. You can expect to see more joint ventures with developers, a bigger pipeline of projects, and new homes starting to be built.
Thank you to everyone that has worked with us over the last year and here's to new adventures in 2021.