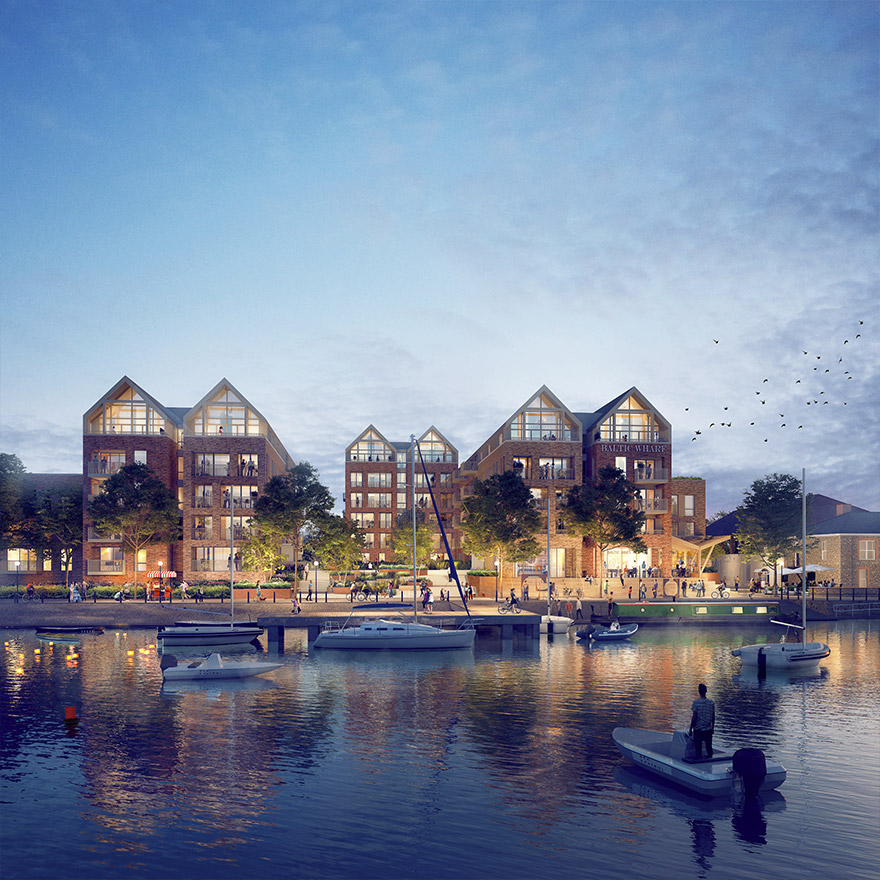 Baltic Wharf
To find out more about our vision for Baltic Wharf and how you can influence the plans please visit our website balticwharfhomes.com
Have your say on proposals for Baltic Wharf by completing our short questionnaire. Your feedback will inform the next stage of the masterplan design and will help us refine the proposals in advance of a planning application being submitted to Bristol City Council.
The project team will be making a virtual presentation on the plans at 7pm on Thursday 8th October 2020. This gives you a chance to find out more about the plans, ask the project team questions and make suggestions. In order to attend this event you must complete our registration form in advance which can be found here.
In partnership with Hill, we will deliver over 150 new homes at Baltic Wharf of which 40% will be affordable housing. Baltic Wharf is located at the western end of floating harbour, locally known as 'Spike Island' on the narrow strip of land neighbouring Bristol's historic Underfall Yard.
With wide open views across Bristol's famous skyline this development, made up of one, two and three bed flats, will offer the opportunity for a range of household sizes to live in the city centre. The central landscape area will be a mix of public and private space and will help to create a new neighbourhood and vibrant destination in the floating harbour.
The scheme will deliver commercial space and leisure facilities that will provide a new focal point to the western end of the floating harbour. Its green credentials will be aided by high thermal efficiency in construction and solar panels on the roof of some blocks. The affordable housing, acquired by Bristol City Council, will offer new council housing in a prestigious location with 77% of it being available for social rent providing truly affordable homes.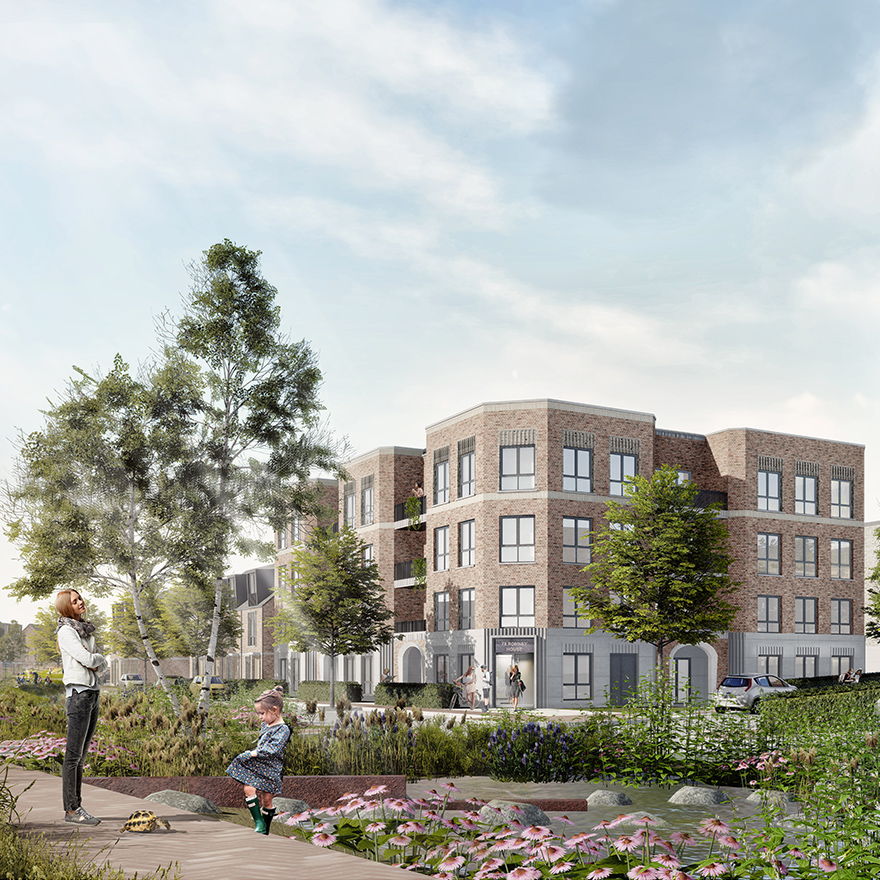 Romney House
We are delighted to be working in partnership with Vistry Partnerships to build 268 new, high quality homes in Lockleaze at Romney House, a brownfield site in north Bristol, of which 55% will be affordable housing delivered via Bristol City Council.
Formerly the location of Lockleaze school, the site bridges Lockleaze and a new development at Cheswick Village to the north. The site is also adjacent to Stoke Park, a Grade II Listed historic parkland. Homes will range from one bed flats all the way up to four bed family houses which will all comply with Nationally Described Space Standards(NDSS). There will be 121 market sale homes and 147 affordable homes made up of a mix of social rent and shared ownership.
Central to the proposal is a new community park located at the heart of the neighbourhood. This park will help form a wildlife corridor from Stoke Park through to Concorde Way and contribute to achieving the Council's vision of a green and leafy Bristol. A combination of high levels of thermal insultation, air source heat pumps and solar panels will ensure that future energy use and costs are kept low.
The project will be a mixed tenure development helping to create a balanced community and drive the continued transformation of Lockleaze.